Expert Plumber in Flowery Branch, GA
When it comes to being in Flowery Branch, GA, hard work isn't just valued – it's expected! Whether it's the technicians at Roberts Plumbing fixing a clog or a Falcons player gearing up for the season, nobody in the area gives less than 100 percent! The Atlanta Falcons football team's training camp has been located in Flowery Branch since the start of the 2005 season. The city also hosts the Historic Caboose exhibit and the Historic Train Depot museum.
Residents originally called Flowery Branch "Anaguluskee," a Cherokee name that means "flowers on the branch". Andrew Jackson passed through Flowery Branch on his way to the First Seminole War in 1818. The city lies on the shores of Lake Lanier.
Reliable Plumbing Services
We at Roberts Plumbing are happy to have provided residential and commercial plumbing service to Flowery Branch, GA for years. Taking on projects from small houses to large office buildings, we truly know what we are doing. Our team is always learning new things about our industry, as we want to be the expert opinion you turn to when you need it.
There's no project too big or too small for our team of professionals to take on. Whether you're in the market for a new water heater, have your water line repaired, or build your new home's plumbing system from scratch, we can get the job done right the first time! To learn more about how we can help you with your plumbing needs, contact our friendly staff today!
---
At Roberts Plumbing, Inc., it's our goal to provide fast, courteous, and professional plumbing service to customers in Flowery Branch, GA and surrounding areas. We offer a wide range of services, so if you need help with toilet repairs, water heater repairs, leak detection, or another plumbing service, give us a call! Our fully-licensed and skilled technicians are here to help.
Our Commitment to You!
Live Operators Standing By 24/7
Fast Same Day or Next Day Service
24/7 Emergency Service
Fully Licensed and Insured
Experienced, and Professional Service Technicians
100% Satisfaction Guaranteed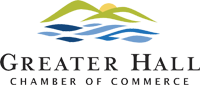 ---
Roberts Plumbing Serves ALL of Flowery Branch, GA!
Contact us today to learn more about our plumbing services or to schedule your appointment.