Plumber Braselton GA 30517 – Roberts Plumbing
We at Roberts Plumbing, Inc. have been provided top-quality plumbing service to thousands of customers in the Braselton GA. By prioritizing dedicated customer service and fair pricing, we've established a reputation as one of the best plumbers in Northeast GA. We offer a wide range of plumbing services, including leak detection, water heater repairs, drain cleaning, and more.
Robert's Plumbing has always been located in the beautiful and historic Braselton area. Portions of Braselton are in four different counties; Hall, Gwinnett, Barrow, and Jackson. The first permanent settlement at Braselton was made in 1884. The town is named after Harrison Braselton, a poor dirt farmer who married Susan Hosch, the daughter of a rich plantation owner.
This rich heritage makes us proud to work in the area that we do. As experts in both residential and commercial plumbing, we have experience in working on plumbing systems for both new and historic buildings. While a lot can differ from older and modern systems, we still take the same approach of offering competitive rates and getting the job done the first time.
Many of the Town's historic buildings have been renovated in keeping with the charm and small town feel Braselton has been known for since the Braselton Brothers first opened a store over 100 years ago. Visitors can enjoy year-round activities in downtown from family friendly movies, to outdoor concerts, antique and art festivals, and other holiday & special events.
Braselton is also home to Château Élan an award-winning golf course, luxury winery, and resort. It offers guests relaxing retreats complete with spa treatments, the East Coast's most awarded wines & more! Braselton GA is too beautiful to be worrying about your plumbing issues, so if you need emergency plumbing service or help with installation of a new appliance, leave it to us! Our operators are standing by 24/7, so give us a call whenever!
---
At Roberts Plumbing, Inc., we take pride in providing professional and courteous plumbing service to both commercial and residential customers in Braselton GA and the surrounding Northeast Georgia area. In addition to completing your project, our fully licensed and skilled technicians will take time to answer your questions directly and honestly and solve your plumbing problems to your satisfaction!
Our Commitment to You!
Live Operators Standing By 24/7
Fast Same Day or Next Day Service
24/7 Emergency Service
Fully Licensed and Insured
Experienced, and Professional Service Technicians
100% Satisfaction Guaranteed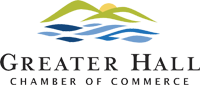 ---
Roberts Plumbing Serves ALL of Braselton, GA!