DRAIN CLEANING SERVICE
For Drain Cleaning Services for your home or business look to Roberts Plumbing! Call us today at (770) 967-1119 for immediate assistance. Click here to take advantage of our current Money Saving Coupons.
You need a local plumbing expert that uses the latest and proven plumbing tools and technologies, giving you peace-of-mind that your plumbing job isn't just being done, but it is being done right. Roberts Plumbing Service Technicians are 100% mobile, meaning they arrive with all the tools necessary to complete your job!
Residential Drain Cleaning
Drain and Sewer clogs are a problem for every homeowner at some point! Materials get stuck in toilet and sink drains, or build up over time and result in slow drains or overflows. Foreign objects such as straws, paper towels, mop strings, utensils, toys, and feminine hygiene products can cause blockages in a sink drain, floor drain, kitchen drain, toilet or sewer pipe.
Commercial Drain Cleaning
Roberts Plumbing can solve all types of commercial and industrial sewer and drain problems. Our trained professionals have the commercial expertise and special equipment needed to address a full range of commercial drain cleaning services, including drain and sewer line cleaning, repair, and replacement.
Our plumbing professionals are available to perform routine drain maintenance, emergency drain cleaning services and sewer cleaning. Our drain cleaning services include floor drains, downspout drains, storm drains, sewer drains, and more.
---
Clogged Toilet?
When a toilet becomes clogged, the first course of action is to try using a toilet plunger…but what do you do if the plunger doesn't work?
When a plunger is not enough to clear a clogged toilet, the next option is a toilet auger, (sometimes called a closet auger, named for an old term for toilet, the water closet). Like a standard cable auger, the toilet auger has a cable that rotates by a handle, but this tool is specially designed for toilets, with a hollow tube attached to an elbow fitting covered by a rubber sleeve that protects the toilet bowl from scratches.
The flexible cable in a toilet auger is fed through the toilet drain using a hand crank, and the sturdy head of the cable is designed to break blockages apart and make them easier to flush through the pipes, and it can also be used to pull clogs up the drain so they'll no longer cause obstructions.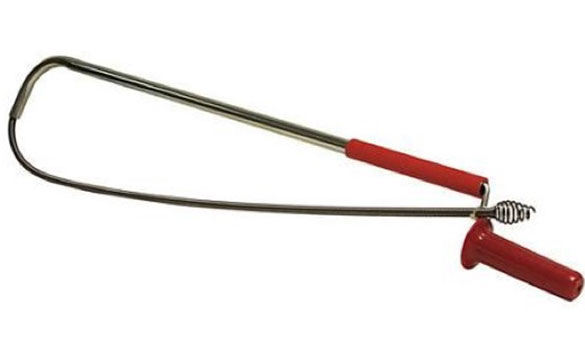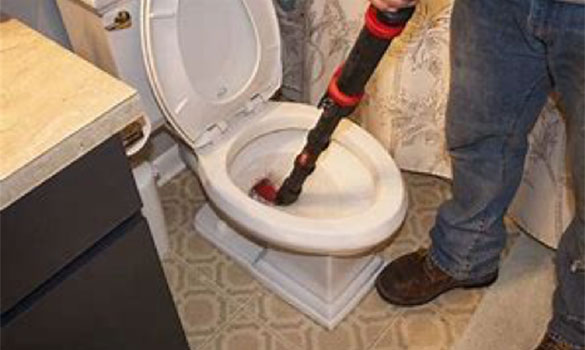 ---
Electric Cable Auger
An electric cable auger is a tool that consists of a coiled spiral piece of cable (usually steel) that's about a quarter of an inch thick. Sewer augers are sometimes also called snakes. The metal cable looks like a snake, which is how it got its name. This electric-powered auger is meant for larger clogs or for those that are located far away from your sink, drain, or toilet.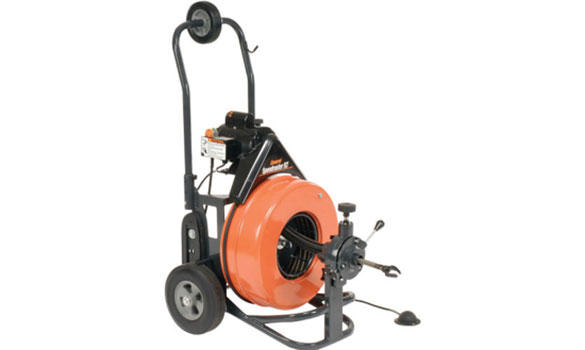 ---
High-Pressure Hydro Jetting
If you work in a busy restaurant, day care facility, food processing facility, or other similar business, you'll find that grease and organic matter can build up in pipes and drain lines quickly and must be resolved immediately. We can help clear commercial sewer and drain lines in a variety of ways, including using high-pressure water jetting.
Hydro Jetting consists of a high-pressure hose with a specialized nozzle connected to a machine that pressurizes the water, producing a powerful stream that clears the drain. However, before using a hydro-jet, a plumber typically inspects the drain with a Sewer Camera to determine if the pipe is damaged.
High Pressure Hydro Jetting is usually done through a cleanout, which is an opening that allows plumbers to clean out clogs. The water is forced down the drain, where it pushes grease, mineral build-up, hair and other debris through the drain. With a powerful enough hydro jet, tree roots can also be broken up. Hydro Jetting doesn't just break up clogs, it clears your plumbing lines of material that builds up on pipe walls, such as minerals and grease.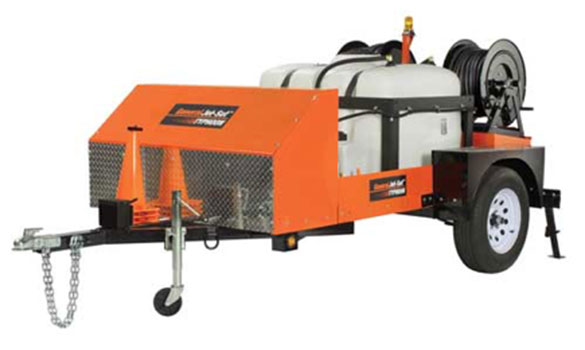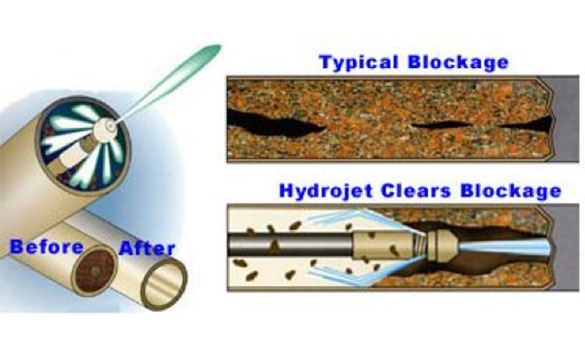 ---
Sewer Camera Inspection
Sewer camera inspection services are recommended if you experience repeated sewer or drain line backups, slow drains, or clogs. Unexpected high-water bills can possibly indicate a sewer line leak, and can also be identified with a sewer line video inspection.
Video cameras are one of the most valuable tools in the plumbing business. Specially designed waterproof plumbing cameras allow plumbing technicians to conduct a visual inspection of sewer lines and other underground pipes, including pipes under cement and under your home's foundation.
To begin your sewer camera inspection, a professionally trained and skilled technician inserts a rod with a high-resolution video camera on its tip into your sewer lines. These high-tech drain cameras are flexible, allowing them to travel through twists and turns in sewer lines and thoroughly examine pipes and pipe walls in drain lines from 2 inches to 36 inches in diameter.
The video footage is transmitted to the service technician in real-time, so the condition inside your sewer and drain lines can be assessed immediately. You'll be able to view any problems right on a monitor, and footage is saved for future reference. Plumbing cameras are just one part of our sewer line inspection process.
If you are looking to purchase a new home, keep in mind that drain camera services are not typically included in a standard home inspection. A sewer line video inspection will help ensure that sewer lines are in good repair and free of problems or defects that could cause headaches and expensive repairs after you move in.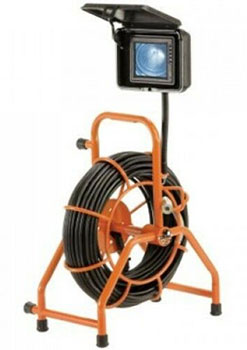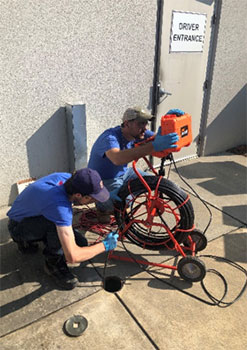 ---